Rock Creek Abda (Abbie)
NA Prize 1 UT Prize 1
Two NSTRA 3rd
NAVHDA Invitational
2005 Inv No Pass 185 Points
2006 Inv
Owner : Joel Kelly
Rock Creek First Lady (Lady)
NA Prize 3, 85 Points
 Test d'aptitudes naturelles - Pass
Concours St.Hubert de la Manche 2008
Owner: Didier Lengronne
Normandy, France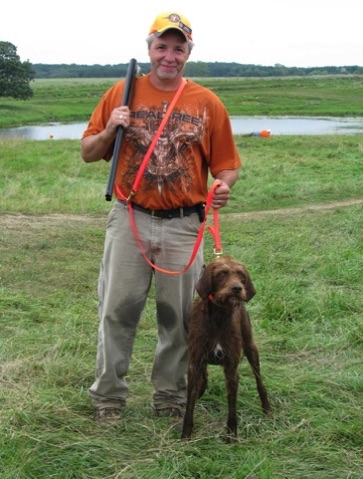 VC Rock Creek Liberty
NA Prize 3 UT Prize 1
Inv Pass 191 Points
Versatile Champion
Owner: Jeff House
VC Rock Creek Unleashed
NA Prize 1 UT Prize 1
Inv Pass  188 Points
Versatile Champion
Owner: Ed Nuzum
Rock Creek Abialbon (Billy)
NA Prize 2 UT Prize 3
Owner: Charles Walter
Rock Creek Azzur (Jasper)
NA Prize 1
Owner: Scott Van Einde
Rock Creek Cady
NA Prize 1 UT Prize 2
Owner: Larry Stone
Rock Creek Cyrus (Jeb)
NA Prize 2
Owner: Lester Van Horn
Rock Creek Duke (Rudy)
NA Prize 2
Owner: Rick Schroeder
Rock Creek Daisy (Shasta)
NA Prize 3
Owner: Mike Suhsen
Rock Creek Darkon (Jessie)
NA Prize 3
Owner: Fausto Chepil
Rock Creek Flair
NA Prize 1
Owner: Wayne Ek
Rock Creek Flash ( Fritz )
NA Prize 2
Owner: John Tadewald
Rock Creek Federal (Huxley)
NA Prize 2
Owner: Keith Arentz
Rock Creek Hi-Power (Gunner)
NA Prize 2
Owner: Chris Tuma
Rock Creek Hammer (Zhukov)
NA Prise 2
Owner: Steve Zumerchik
Rock Creek High Calling ( Hank )
NA Prize 3
Owner: Dan Nagowski
Rock Creek Hezro ( Cooper )
NA Prize 3
Owner: Orlando Corsi
Rock Creek Harmony
NA Prize 3
Owner: Kyle Robbin
Rock Creek Jordan ( JO )
NA Prize 2
Owner: Randy Weaver
Rock Creek Jonah ( Ryley )
NA Prize 1
Owner: Tim Weise
Rock Creek Jedidiah (Ruger)
NA Prize 3
Owner: Dennis Loewen
Rock Creek Jada ( Hallie )
NA Prize 3
Owner: James Hoopes
Rock Creek Jane
NA Prize 3
Owner: Kim Piedt
Rock Creek Jamin (Scout)
NA Prize 2
Owner: Jay Corley
Rock Creek Kate ( Nix )
NA Prize 2
Owner: Brett Spykerman
Rock Creek Miracle (Tucker)
NA Prize 1 UT Prize 2
Owner: Deb Letcher
Rock Creek Moses
NA Prize 2
Owner: Floyd Rettler
Rock Creek Necessity (Winnie)
NA Prize 3
Owner: Lee Kraemer
Rock Creek Onion (Cooper)
NA Prize 1
Owner: Ryan Krause
Rock Creek Prodigy (Sooner)
NA Prize 2
Owner: Paul Ryan
Rock Creek Rambling Rose
NA Prize 2
Owner: Brett Spykerman
Rock Creek Prophet (Boomer)
NA Prize 3
Owner: Paul Ryan
Rock Creek Proton
NA Prize 3
Owner: Terry Spiering
Rock Creek Razor (Lou)
NA Prize 2
Owner: Stephen Schacht
Rock Creek Rooster
NA Prize 2
Owner: Stephen Fisher
Rock Creek Riptide (Cooper)
NA Prize 3
Owner: Scott Freedlund
Rock Creek Shortcut
NA Prize 3
Owner: Rory Revere
Rock Creek Sage's Siren
NA Prize 1
Owner: James Brockman
Rock Creek Timber
NA Prize 1
Owner: Jim Kalajian
Rock Creek Tack (Raylan)
NA Prize 1
Owner: Vern Athman
Rock Creek Vintage (Oz)
NA Prize 3 UT Prize 1
Owner: David Hahn
Rock Creek Voyageur (Ike)
NA Prize 2 UPT 3
Owner: Pete Aplikowski
Rock Creek Vermillion (Scottie)
NA Prize 3
Owner: Kurt Hovde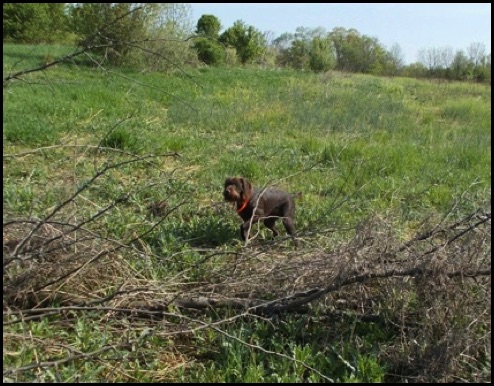 VC Rock Creek Violet
NA Prize 1 UT Prize 1
NAVHDA Invitational
Inv Pass 197 Points
Versatile Champion
Owner: Mark Olcott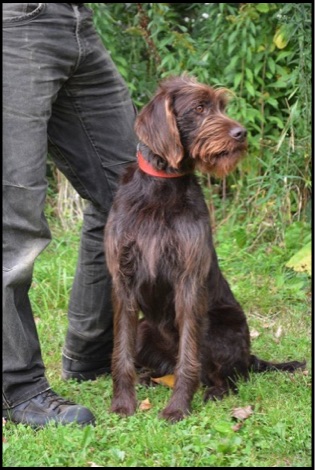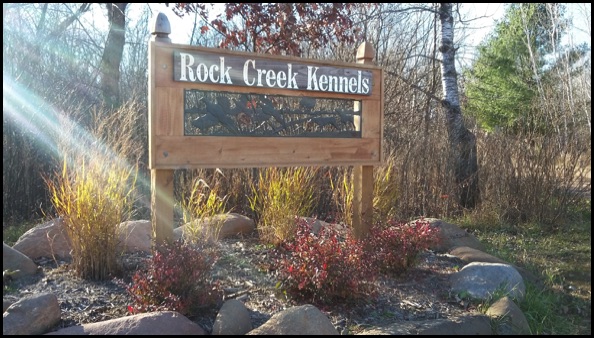 We would like to thank all of the owners of Rock Creek pups who have put in the effort to train and test their pups. They truly are the foundation of our kennel and an important link to the past, present, and future success of the pudelpointer breed.
Rock Creek Kennels has been honored with numerous NAVHDA Breeders Awards because of them and the dedication they have shown to the breed.
As a small show of appreciation to the owners of Rock Creek dogs, we have listed all of the dog's NAVHDA Awards and awards from other field trials and tests with the owner's name also listed.
It was difficult for me not to include every picture of all the dogs like I did in the past, but the list has become too long and difficult to manage. We have included some pictures of those dogs that have reached the highest level in their event such as participating in the NAVHDA Invitational and a few dogs that we have a certain family memories or attatchment to.
Soon, these pictures will fade and be replaced with new ones, but they will never fade from our memory or our history.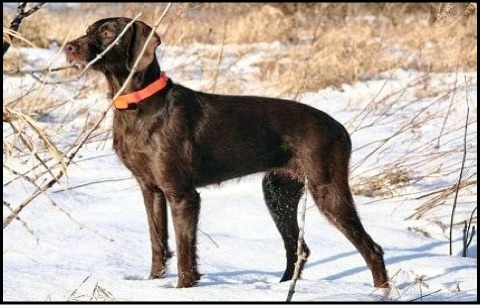 Rock Creek Elli (Chama)
NA Prize 3
Owner: Scott Behrens
Rock Creek Wind in the Willow
NA Prize 1
Owner: Alex Huges
Rock Creek Walk the Line (Otto)
NA Prize 1 UT Prize 1
Owner: Mark Ninnemann
Rock Creek Whoop it Up
NA Prize 2
Owner: Zach Tenhaeff
Rock Creek X-Acto (Watson)
NA Prize 2 UT Prize 2
Owner: Chris Mehus
Rock Creek Yukon
NA Prize 1
Owner: John Green
Rock Creek Yowah
NA Prize 2
Owner: Pat Craig
Rock Creek Zamboni
NA Prize 1
Owner: Gary Mitchell
Rock Creek Zsa Zsa
NA Prize 3
Owner: Aaron Linderwell
Rock Creek Americano (Matylda)
Natural Ability Prize 1, 220 Points
CACT Award
Owner: Jiri Blazek
Czech Republic
Rock Creek Against the Wind
NA Prize 2
Owner: Bill Valentine
Rock Creek Biscuit
NA Prize 2
Owner: John Andersen
Rock Creek Cool Hand Luke
NA Prize 3
Owner: Ray Rose
Rock Creek Calvados
NA Prize 3
Owner: Pete Belland
Rock Creek Copenhagen
NA Prize 1 UT Prize 2
Owner: Tracy Hackney
Rock Creek Code Three
NA Prize 3
Owner: Matt Lindbo
Rock Creek Diesel
NA Prize 3
Owner: Kim Piedt
Rock Creek Dew Drop
NA Prize 2
Owner: Mike Mennes
Rock Creek Dot
NA Prize 2
Owner: Fred Fleishauer
Rock Creek Dash
NA Prize 1
Owner: John Steffens
Rock Creek Digit
NA Prize 1
Owner: Trace Martin
Rock Creek Echos Shadow
NA Prize 1
Owner: Todd Woida
Rock Creek Waterbiscuit
NA Prize 1 UT Prize 2
Owner: Kim Piedt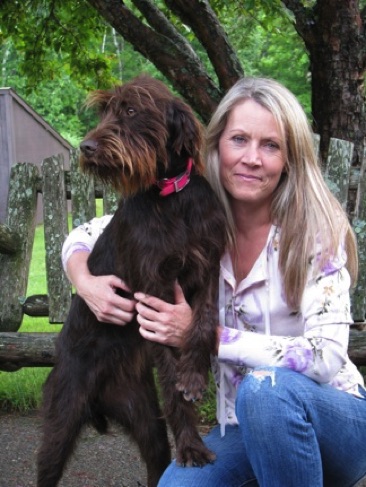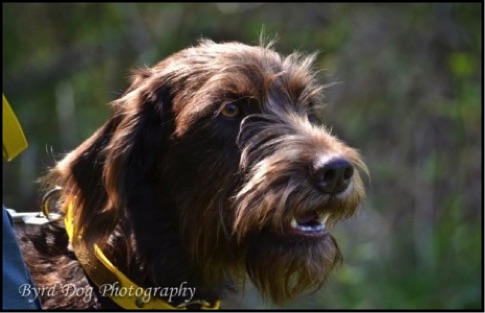 Rock Creek Hannah (Callie)
NA Prize 3
Owner: Mark Schommer
Rock Creek Encounter
NA Prize 2
Pete Edgecomb
Rock Creek Flash
NA Prize 1
Jamie Eckroth
Rock Creek Encore
NA Prize 2
Caleb Schmutzler
Rock Creek Huckleberry Finn
NA Prize 2
Matt Schlenker
Rock Creek High Noon
NA Prize 2
William Barns
Rock Creek Fire Cracker
NA Prize 1
Tom Butler
Rock Creek Firefly
NA Prize 2
John Tadewald
Rock Creek Grand Slam
NA Prize 1 UT Prize 2
Jim Frazer
Rock Creek Gone with the Wind
NA Prize 1
Garry Rogers
Rock Creek Heck Ya
NA Prize 1
Jeff Clemenson
Rock Creek Halo
NA Prize 2
Tom Cuthbert
Rock Creek Inferno
NA Prize 2
Steve Bird
Rock Creek Jupiter
NA Prize 3
Kevin Anderson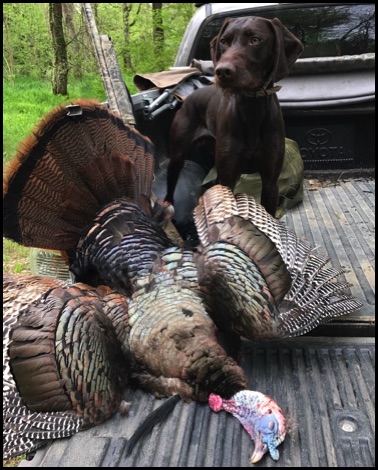 Rock Creek Honest Abe
NA Prize 1
Terry Most
Rock Creek Infinity
NA Prize 2
Ty Schleppenbach
Rock Creek Itch
NA Prize 2
Abe Dicks
Rock Creek Ironside
NA Prize 3
Tom Potvin
Rock Creek Ice
NA Prize 2
Mark Heitz
Rock Creek Feirie
NA Prize 1
Karl Sundquist
Rock Creek Guinness
NA Prize 1
Ben Koth
Rock Creek Instant Replay
NA Prize 1
Larry Boughten
Rock Creek Junebug
NA Prize 3
Ty Birkholz
Rock Creek Jotul
NA Prize 2
Sean Ewaldt
Rock Creek Jackpot
NA Prize 1
Mike Olson
Rock Creek Just in Time
NA Prize 1
Marshall Cook
Rock Creek Kersey
NA Prize 1
Jim Steffens
Rock Creek Kiwi
NA Prize 1
Matt Winston
Rock Creek Katmai Kate
NA Prize 1
Steve Schmitt
Rock Creek Just Like Jethro
NA Prize 1
Christopher Neal
Rock Creek Kriegspiel
NA Prize 2
Todd Farnsworth
Rock Creek Kenai
NA Prize 2
Ted Hamilton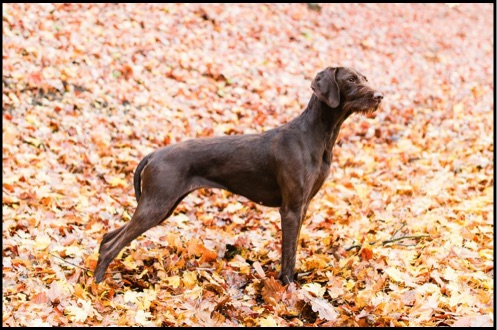 Rock Creek Little Rock Rock Creek Lexington Rock Creek Lucky Draw
NA Prize 2 NA Prize 3 NA Prize 1
Vicki Wood Jay Phipps Jorad Lloyd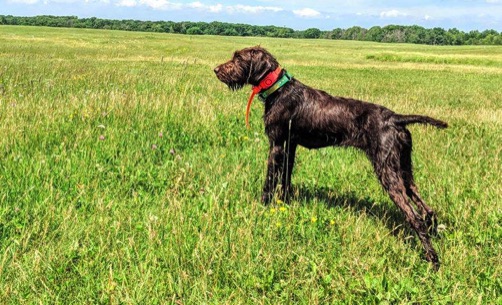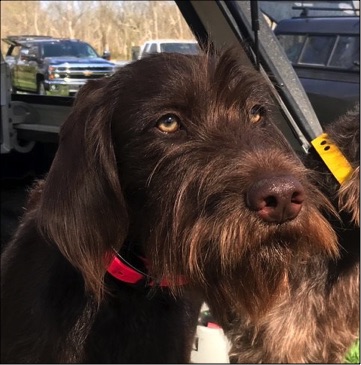 Rock Creek Patriot
NA Prize 1
Chris Mehus
Rock Creek No Nonsense
NA Prize 1
Ed Nuzum
Rock Creek Muskogee
NA Prize 1
Michael Caroon
Rock Creek Memphis
NA Prize 3
Steve Mosey
Rock Creek Novermber Gale
NA Prize 1
Tom Olson
Rock Creek Nitro
NA Prize 1
Jon Gayken
Rock Creek Norsk
NA Prize 1
Kyle Brickson
Rock Creek Nanuk
NA Prize 3
Nick Barns
Rock Creek Pearl
NA Prize 1
Chad Jensen
Rock Creek Nutmeg
NA Prize 1
Adam Post
Rock Creek Open Season
NA Prize 3
Bill Tierney
Rock Creek Pebble
NA Prize 1
Mike Cross
Rock Creek Photo Finish
NA Prize 1
Matt Parkerson
Rock Creek Oueen Bee
NA Prize 1
Dick Noble
Rock Creek Quick Trick
NA Prize 1
Mike Common
Rock Creek Rev It Up
NA Prize 3
Jeremiah Winter
Rock Creek Razzmatazz
NA Prize 1
Carlos Jimenez
Rock Creek Abraham
UT Prize 3
Hayden O'Shea