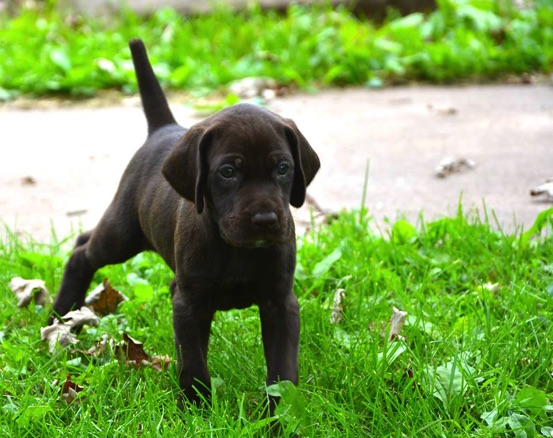 Litters and Available Dogs
Planned breedings and available pups from Rock Creek litters.
The litters on the ground today have been spoken for before they were born. Any pup that you would purchase would be from a future planned breeding. Long waiting lists can be very difficult to manage and when you are dealing with mother nature and an extended waiting period for a pup, there can often be disappointment for future owners and us alike. After many years of struggling with lists, we now practice keeping our waiting list fairly short and attempt to place the pups under a year from the time we add individuals on our list.
To Reserve a Rock Creek Pup
To reserve a pup and to be placed on our waiting list, please e-mail us. We will respond back whether our list is currently open or closed. If the list is open, we will advise you to call by phone to discuss a future pup. If our list is closed, we will advise you when to check back. Our list can open or close very rapidly depending on how cooperative mother nature has been, considering heat cycles, successful breedings, and litter size. We do this to keep our list and wait times as short as possible. At times, we will also post on our Facebook page when our list is open or closed.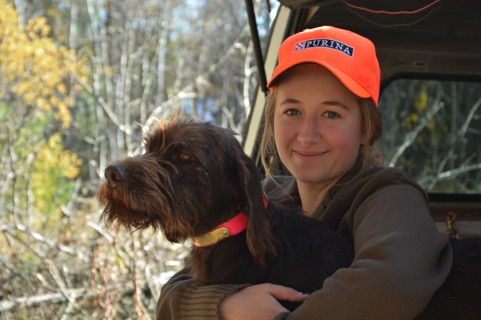 Occasionally, we will have started dogs for sale. Please e-mail to inquire if we have started dogs available.
Rock Creek Dogs Available for Stud
Please call by phone regarding current dogs available at stud to approved dams.
We are experienced with shipping semen for the purpose of artificial insemination. If you prefer to ship your female to us, we are very successful with live cover breedings regardless of the dams experience or size considerations.
Our males are tested for semen quality and screened prior to AI shipments.
All live cover breedings require a brucellosis screening of the dam.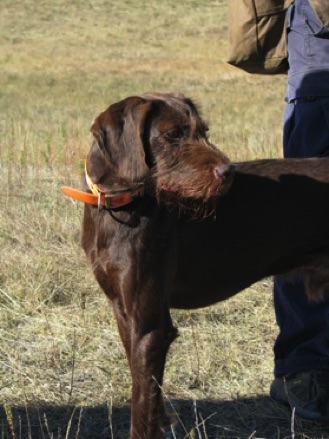 Rock Creek Jethro (Abe)
                                NA Prize 1, 112 points
                                UT Prize 1, 198 points
NAVHDA #PP-002146
                                 OFA #PP-357G64M 
                                   Height: 25 inches
                                    Weight: 61 pounds
                          Coat: Med Dense/ Med Harsh
                                        Eyes: Normal
                                        Bite: Normal
8X NAVHDA Sired Breeders Awards
   Abe is from a NAVHDA NA Breeders Award Litter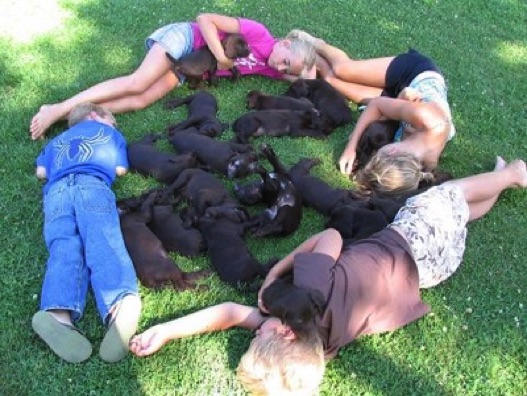 Healthy, happy, and stable pups start with the breeder prior to the moment of conception.